Soft-closing mechanism on bathroom furniture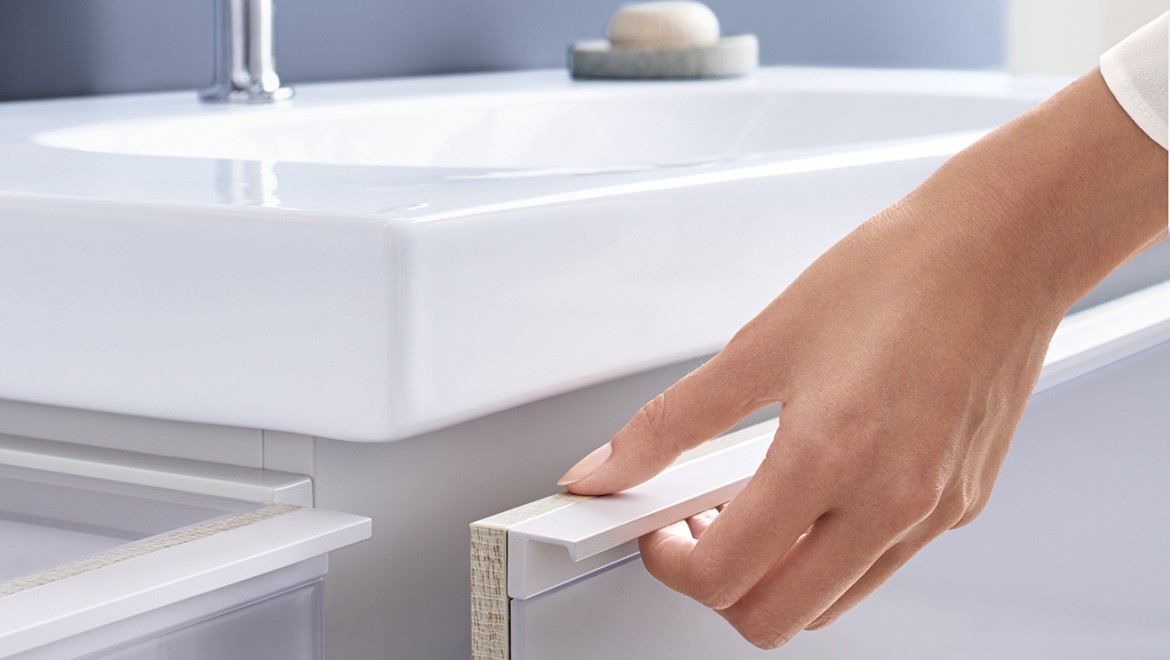 Negotiate your daily bathroom routine with as little effort as possible with the practical soft-closing mechanism on bathroom furniture. No matter whether it is a washbasin cabinet or freestanding furniture – a simple nudge is enough to close it gently.
Added value to you Get inspiration for your new bathroom
Inspiration tool

Discover ideas and functions in the modern bathroom and choose what you like and what is important to you. In just a few steps, you can bring together the elements of your dream bathroom.
Contact us

If you have any questions, simply fill out the contact form.
Newsletter

Our newsletter will provide you with insights and tips on how your bathroom can simplify your day-to-day life.