Simple control of toilet functions Intuitive remote control
The remote control for Geberit shower toilets can be operated simply and intuitively. All settings can be made with one hand. Individual settings such as the spray arm position, oscillating spray or spray intensity can be stored in a user profile and adapted at any time. If descaling is planned, for example, then this is also shown on the rear display together with step-by-step instructions.
Alternatively, an optional wall-mounted control panel is also available. This can be positioned anywhere and is screwed or affixed to the wall without cables. The shower toilet can also be controlled with ease via the app.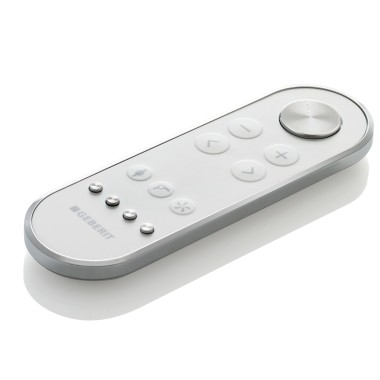 Remote control for the AquaClean Mera shower toilet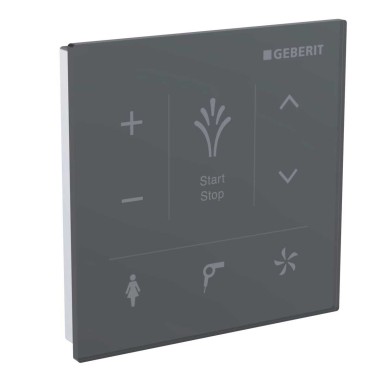 Wall-mounted control panel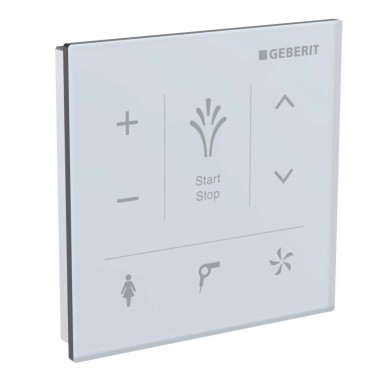 Wall-mounted control panel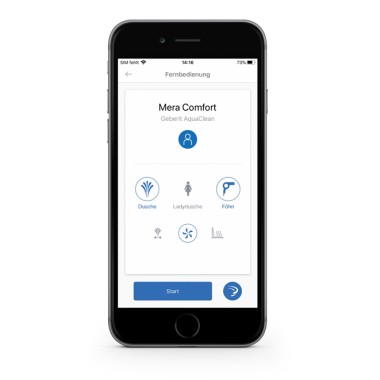 Geberit Home App
Added value to you Get inspiration for your new bathroom
Inspiration tool

Discover ideas and functions in the modern bathroom and choose what you like and what is important to you. In just a few steps, you can bring together the elements of your dream bathroom.
Contact us

If you have any questions, simply fill out the contact form.
3D bathroom planner

Plan your bathroom online using the 3D view and choose between various options. You can also request a quote to turn your dream into a reality.
Newsletter

Our newsletter will provide you with insights and tips on how your bathroom can simplify your day-to-day life.