Geberit is now a member of the Institute of Customer Service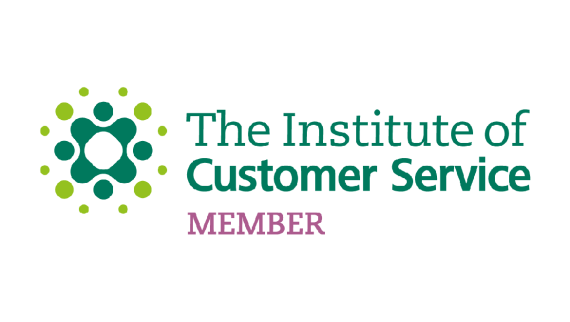 At Geberit we are committed to delivering a first-class customer service. That is why Geberit is now a member of the Institute of Customer Service and is working to achieve the Institute's ServiceMark – a national standard that recognises an organisation's achievement in customer service and its commitment to upholding those standards.
Striving for Excellence
Despite the backdrop of Covid, Brexit and logistics turbulance, we have, since 2019, seen an improvement in our Net Promoter Score. However, we recognise that, to strive for excellence, we must continuously improve our customers' experience when dealing with us.  To demonstrate commitment in this area, we have joined the Institute of Customer Service (ICS), the professional body for customer service.
Membership of the Institute will help us to progress our ambition to provide a first-class customer experience across every interaction and across all our channels.
Achieving the ServiceMark
ServiceMark is awarded based upon customer satisfaction feedback and an assessment of employee engagement with an organisation's customer service strategy. It helps an organisation understand the effectiveness of existing customer service strategies and identify any areas for improvement.
Undergoing Accreditation
As part of the accreditation process, we will be establishing our 'Customer Service Baseline' to measure our current customer service level. This will include the Institute's ServCheck internal employee survey to help build a picture of employee engagement with customer service. This will run alongside the Institute's customer benchmarking survey and some in-depth interviews. We will be grateful to our customers for supporting this activity.
The final stage of the process will be an independent onsite assessment to verify that we are meeting the benchmarks and implementing action plans.
We believe joining the Institute of Customer Service and working towards the ServiceMark accreditation will help us better understand our customers' needs and firmly put them at the heart of everything we do.
Mark Larden, Managing Director
PRESS ENQUIRIES
WAA Chosen
Wrens Court
58 Victoria Road
Sutton Coldfield
West Midlands
B72 1SY
Email: geberit@waachosen.co.uk
Tel: 0121 321 1411
For urgent press enquiries only please contact:
Jo Medlicott: 07890 037651